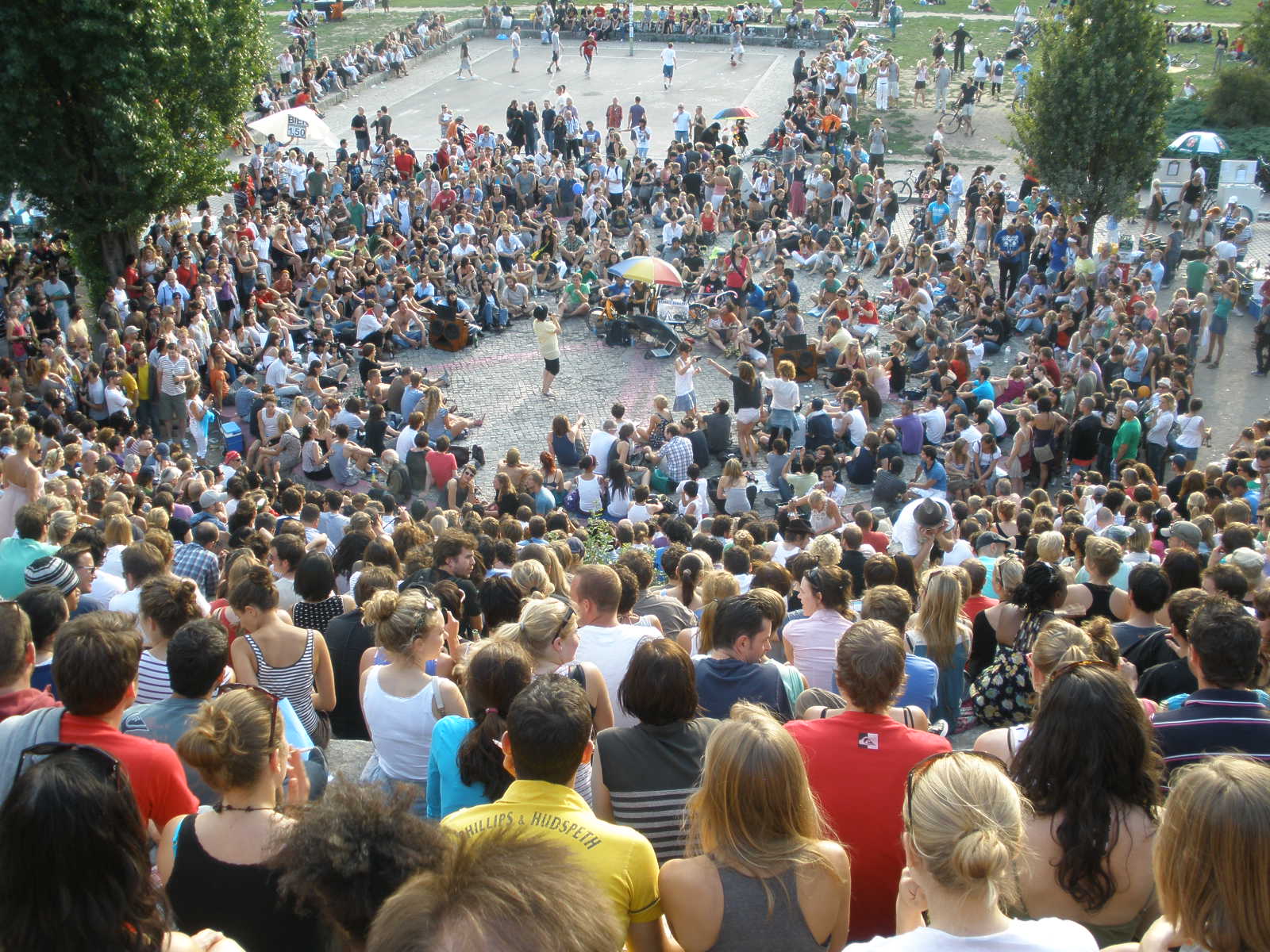 Diging! The Top priority, when you walk across a flea market in Berlin. Right at the bottom, way in the back, completely hidden, many times this one thing can be found, which you've always and desperately… That's what happened to us: On a furniture shopping tour for WALLYARD we visitied various flea markets in Berlin. And indeed: the one or the other discovery decorates our spaces now!
Wether rare vinyl treasures, real pieces of the Berlin Wall, or fancy prints: the flea market at Mauerpark is simply huge – and for that reason alone it's our must see tip for you! The market is a treasure chest for the most peculiar things and full of people!
These folks continue to the stage made of stone in the Mauerpark not later than 3 pm – and take the microphone. It's Bearpit karaoke time under the blazing sun, in front of hundreds of people from all over the world. Whoever dares to participate deserves the honorary citizenship…
And if you've got enough energy left after that: there is the smaller flea market at the Arkonaplatz (Arkona Square) in walking distance. Here you have the best vintage fashion, old DDR oddities, and Danish design – here even we acted fast. The prices might be a bit higher, but most of the items are in extremely good condition.
A quick word of advice for a hangover afterwards: a bun with Merguez at the Mauerpark flea market! Or eat a Berliner Currywurst, a sausage in curry sauce. Your choice as long as it's greasy…
What, when, and where:
Flea market at Mauerpark
Sundays from 8.00 to 18.00
Flea market at the Arkonaplatz (Arkona Square)
Sundays from 10.00 to 16.00
http://www.troedelmarkt-arkonaplatz.de
Bearpit Karaoke at Mauerpark
Sunday afternoons