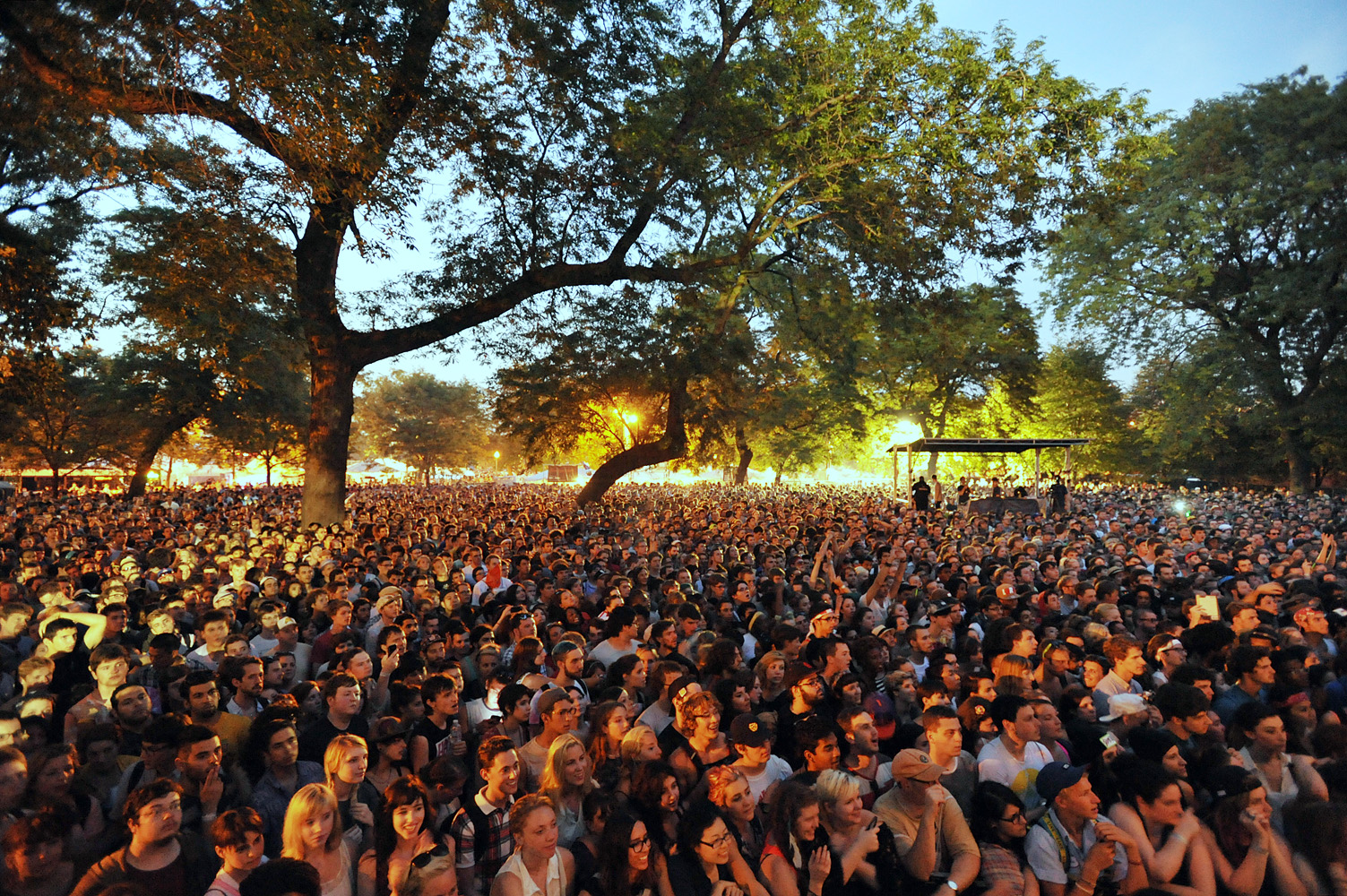 The turntable is ready: the Berlin Music Week dishes up countless gigs, festivals, award shows for every music nerd, every fan, every lover of musical notes, and everyone else who knows how to party at an awesome live-set – all in all the city is being rocked.
Want an example? Woodkid, Editors and Moderat at the Berlin Festival (tickets are already sold out), Wankelmut, Wye Oak, and Lary at the First We Take Berlin Showcase Festival, Marteria, Sido und Gloria at the Neue Deutschpoeten Open Air Festival. Also about three quintillion other acts, and – for the first time at the Berlin Music Week: the First We Take The Streets Festival. Bands and artists from Berlin reveal on the stages right around the East Side Gallery how they create the city's sound.
What else is left to say? Keep your eyes open when you visit a club! Numerous artists are in the city, and the one or the other is not going to miss the opportunity to be celebrated as a secret act, such as Casper last year.
Berlin Music Week
September 3 – 7, at numerous locations in Berlin
http://www.berlin-music-week.de/
Berlin Festival
September 5 – 7, at Arena Park
First We Take Berlin
September 4 – 5, at Friedrichshain and Kreuzberg
http://www.berlin-music-week.de/de/festival/events/first-we-take-berlin/firstwetakeberlin/
Die Neuen Deutschpoeten
September 6, at IFA Sommergarten
http://www.dieneuendeutschpoeten.com/
First We Take The Streets
September 4 – 5, around o2-World and East Side Gallery
http://www.berlin-music-week.de/de/festival/events/firstwetakethestreets/firstwetakethestreets/